The Lou Stovall Workshop presents the work of artist and master printmaker, Lou Stovall, and his collaborations in the medium of silkscreen. The Workshop has a mission to continue the Stovall legacy with new projects, exhibitions, and publications related to printmaking and community arts.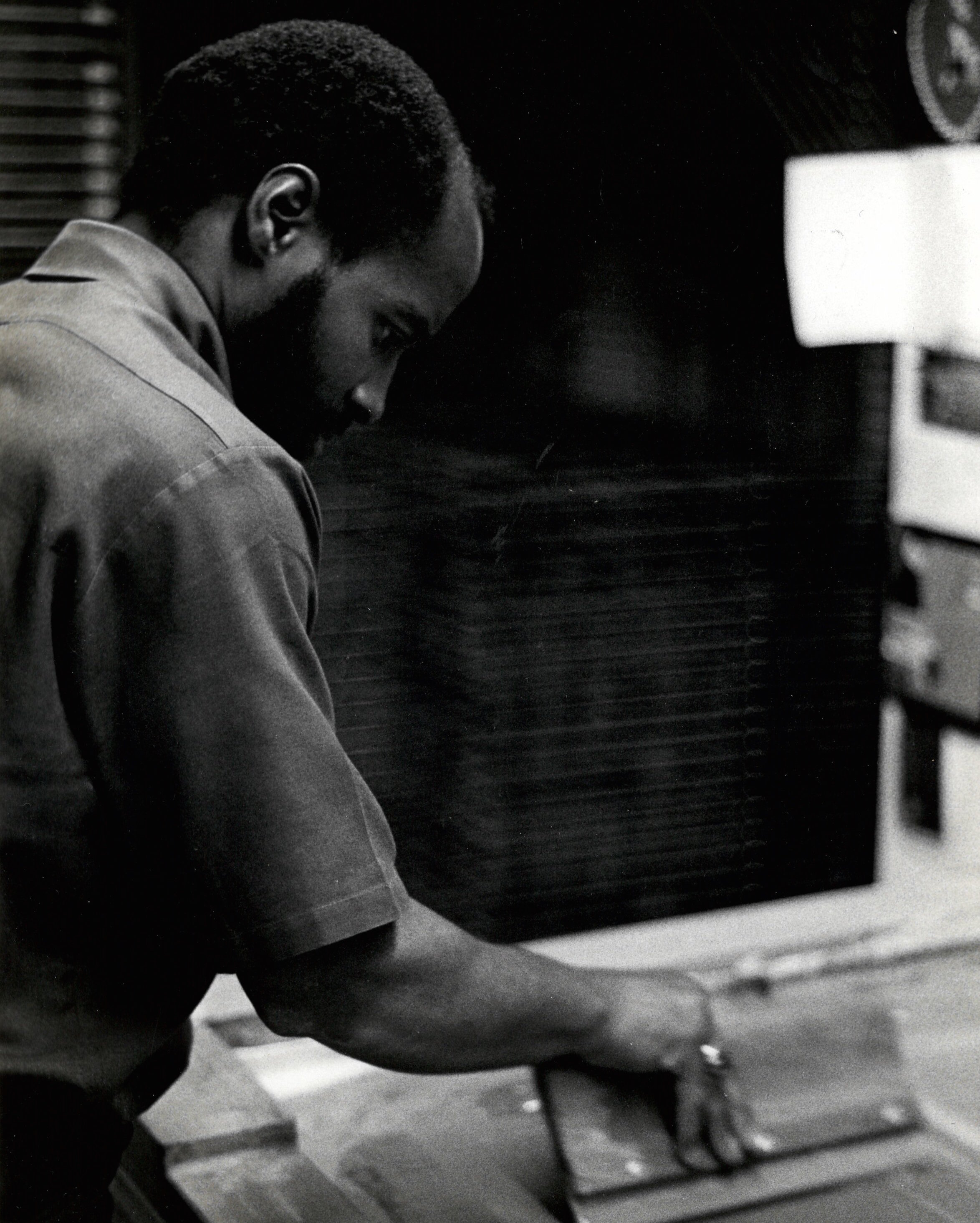 In 1968 Lou Stovall founded Workshop, Inc. with his first studio in a fourth floor walk-up on the end of Washington's Georgetown art district. The studio quickly became a center of activity, attracting dozens of artists and interested observers daily. The posters were commissioned, printed, bought, and collected, while the reputation of Stovall and his associates, such as artist and wife Di Bagley Stovall and artist and musician Lloyd McNeill spread throughout the city. In 1969, Stovall was invited by Walter Hopps, the director of the Corcoran Gallery of Art, to expand his operation in a newly acquired extension of the museum at the location of the former Washington Gallery of Modern Art in Dupont Circle.
Under Stovall's leadership, Workshop, Inc. evolved into an internationally-respected printmaking facility and worked with artists such as Jacob Lawrence, Sam Gilliam, Elizabeth Catlett, Robert Mangold and others. Stovall is a recognized innovator in silkscreen printmaking and his own prints and drawings are part of numerous public and private collections throughout the world.
contact: stovall.william@gmail.com (attn: Will Stovall)
LOU STOVALL WORKSHOP
WASHINGTON, D.C.
ALL RIGHTS RESERVED 2023